THE SIXTH CHAPTER.
To cause Mines to be pointed out, and to help forward all kinds of work connected there-with.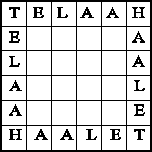 (1) To prevent Caves from falling in.

(2) To shew a Gold Mine.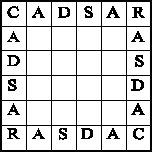 (3) To cause work to be done in Mines.

(4) To make work done in inaccessible places.

(5) To make them tunnel Mountains.

(6) To cause all water to be withdrawn from the Mines.

(7) To make the Spirits bring Timber.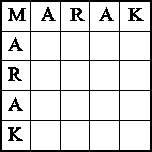 (8) To make them found and purge Metals and separate Gold and Silver.

NOTES TO CHAPTER VI.
(a) The Symbols of this Chapter are manifested only by the Angels or by the Guardian Angel.
(b) A5TAROTH and AsM0DEu5 execute together the Operations of this Chapter.
(c) The Familiar Spirits cannot well execute the Operations of this Chapter.
(d) No especial instructions are given regarding this Chapter in the Second Book.