To transform oneself and take different Faces and Forms.

(1) To appear old.

(2) To take on the appearance of an Old Woman.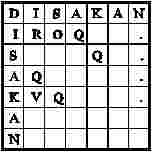 (3) To appear young.

(4) To transform oneself into a Girl.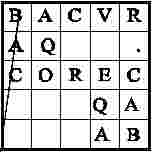 (5) To appear like a young Child.

NOTES TO CHAPTER XXI.
(a) The Symbols of this Chapter are manifested only by the Evil Spirits.
(b) MAGOT performs the Operations hereof
(c) The Familiar Spirits cannot well execute the Operations of this Chapter.
(d) This is rather a fascination than anything else. Take the Symbol desired in your left hand and stroke the face therewith. Abraham further observes that such an Operation performed by an ordinary Magician would be easily seen through by the possessor of the Sacred Magic; while on the contrary this latter would be safe from detection by ordinary Sorcerers.