THE TWENTY-SEVENTH CHAPTER.
To cause Visions to appear.

(1) To make trellis-work to be seen.

(2) A Superb Palace.

(3) Flowering Meadows.

(4) Lakes and Rivers.

(5) Vines with their Grapes.

(6) Great Fires.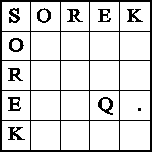 (7) Divers Mountains.

(8) Bridges and Rivers.

(9)Woods and various Kinds of Trees.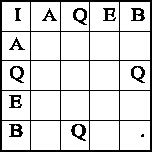 (10) Cranes.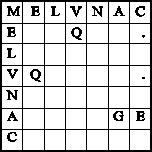 (11) Giants.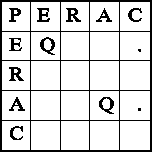 (12) Peacocks.

(13) Gardens.

(14) Wild Boars.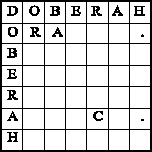 (15) Unicorns.

(16) Beautiful Country.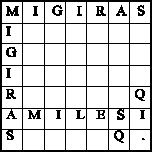 (17) A fruit Garden (or Orchard).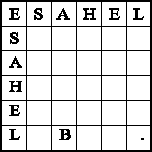 (18) A Garden with all kinds of Flowers.

(19) To cause Snow to appear.

(20) Different kinds of Wild Animals.

(21) Towns and Castles.

(22) Various flowers.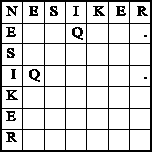 (23)Fountains and clear Springs (of Water).

(24) Lions.

(25) Singing Birds.

(26) Horses.

(27) Eagles.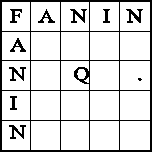 (28) Buffaloes.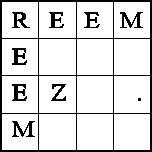 (29) Dragons.

(30) Hawks and Falcons.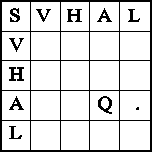 (31) Foxes.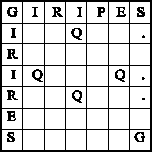 (32) Hares.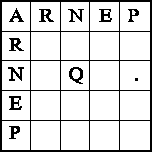 (33) Dogs.

(34) Gryphons.

(35) Stags.

NOTES TO CHAPTER XX VII.
(a) The Symbols of this Chapter are only manifested by the Evil Spirits.
(b) ORIENS, PAIMON, ARITON, and AMAIMON, execute the Operations hereof by the means of their common Ministers.
(c) The Familiar Spirits can to an extent perform the Operations of this Chapter.
(d) No especial instructions are given by Abraham regarding this Chapter.